on Mon Apr 27, 2015 6:06 pm
Message reputation : 100% (1 vote)
Hello everyone!
This is my first topic here is so informal that has nothing to do with forums, but it's something that I'm using a lot and it could help to some of you too.
---
Introduction:
I know there are many programs (
including freeware)
for this purpose, but the best ones are paid
(very expensive)
, only give you 5 minutes section...
I thought about: Why not make one?
So I did!
Is not full, there is still a few things to be done, but it is quite functional!
What already does:
1 -
Remote Viewing (of course)
2 -
Control by mouse, clicks, 2 clicks, scrolling (MouseWheel)
3 -
Control by keyboard, now is complete!
4 -
Supports all languages​​, currently English and Portuguese
5 -
ChatBox conversation
6 -
Save the current image into file
7 -
Two types of compression: LZMA (level 2) and LZNT native
8 -
Show remote cursor (Yes, you can use!)
9 -
Capture only the window that is active (very fast, recommended!)
What left to do:
1 -
Save the section on avi movie (in progress)
2 -
Send and receive files in a simple gui
3 -
Drag & Drop files and folders to remote computer (in progress)
4 -
Need more?
Here are some sample images: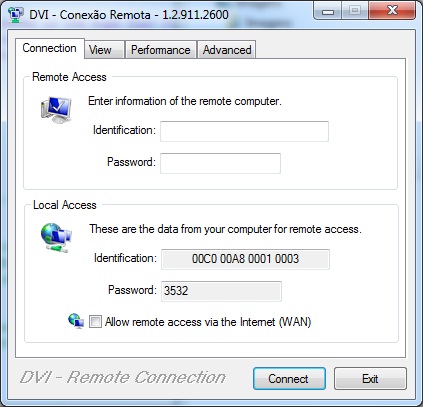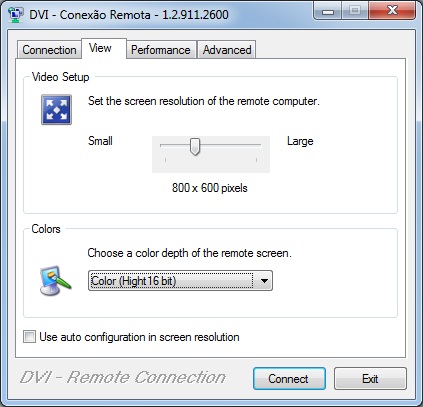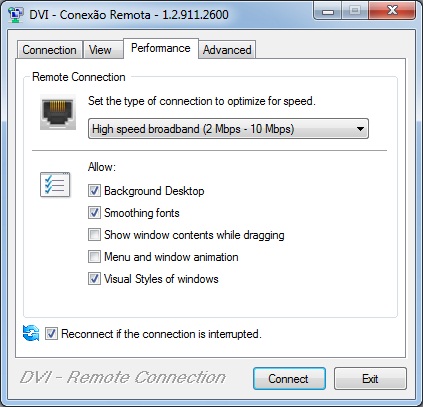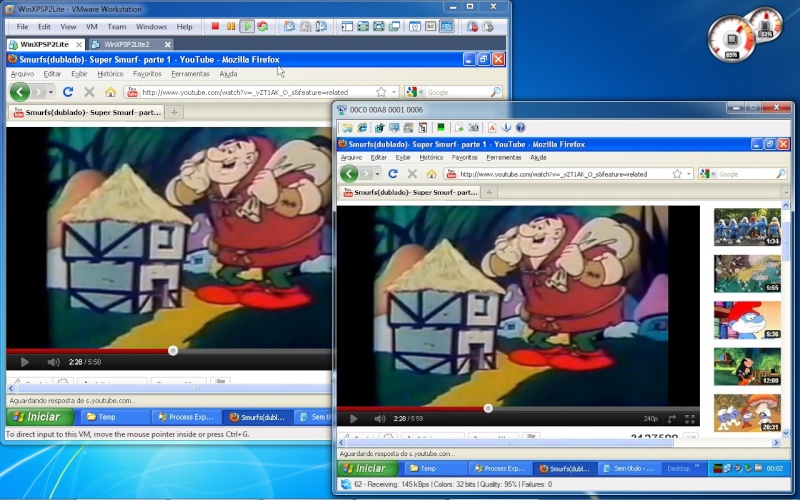 Download(s):
Old version (02/10/2011 - 11:57):
https://www.dropbox.com/s/vuvnferd9ufdnuf/DviRemote.zip?dl=1
New version (04/22/2015 - 20:04):
https://www.dropbox.com/s/y9mvkxwkw5pxbxe/RDCViewer.zip?dl=1
Notes:
1-
The new version is in testing, with debug enabled and the greatly modified code!
2-
The programming language is AutoIt.
Links:
http://forum.autoitbrasil.com/
and
http://www.autoitscript.com/forum
I have tested on:
Product: VMware® Workstation
Version: 7.1.0 build-261024
Network Adapter: Bridged (Connected directly to the physical network)
and: Two real PCs (in different networks)
Free Software
Spoiler:

   Redistribute and change under these terms:

   1 - This program is free software: you can redistribute it and / or modify it under the terms of the GNU General Public License

   As published by the Free Software Foundation, either version 3 of the License, or (at your option) any later version.

   2 - This program is distributed in the hope that it will be useful, but WITHOUT ANY WARRANTY, without even the implied warranty

   of MERCHANTABILITY or FITNESS FOR A PARTICULAR PURPOSE. See the GNU General Public License for more details.

   3 - You should have received a copy of the GNU General Public License along with this program.

   If not, see

http://www.gnu.org/licenses.
JS
on Mon Apr 27, 2015 6:33 pm
on Tue Apr 28, 2015 6:32 am
Did you do any test?

These versions only work on the local network, the part of wan network will only available when the code is complete!

But you can release the port on the router and the DMZ, with this you can use the wan.

JS
on Tue Apr 28, 2015 1:08 pm
I have not tested anything yet.

Permissions in this forum:
You
cannot
reply to topics in this forum