on Thu Oct 10, 2013 4:39 am
Message reputation : 100% (2 votes)
Theme Name:
Blanc
Version:
phpbb3
Demo:
http://en.hitskin.com/?afolder=theme&id=200894
Description:
A simple black and white theme which features a slightly different setup and vertical navigation bar.
This theme again full of more experiments, I've included a vertical navbar which is fixed for quick and easy navigation. The colors are simple and graphically light, the main forum will also float to the left so the new navbar has some space. As always I appreciate any comments or feedback you guys may have!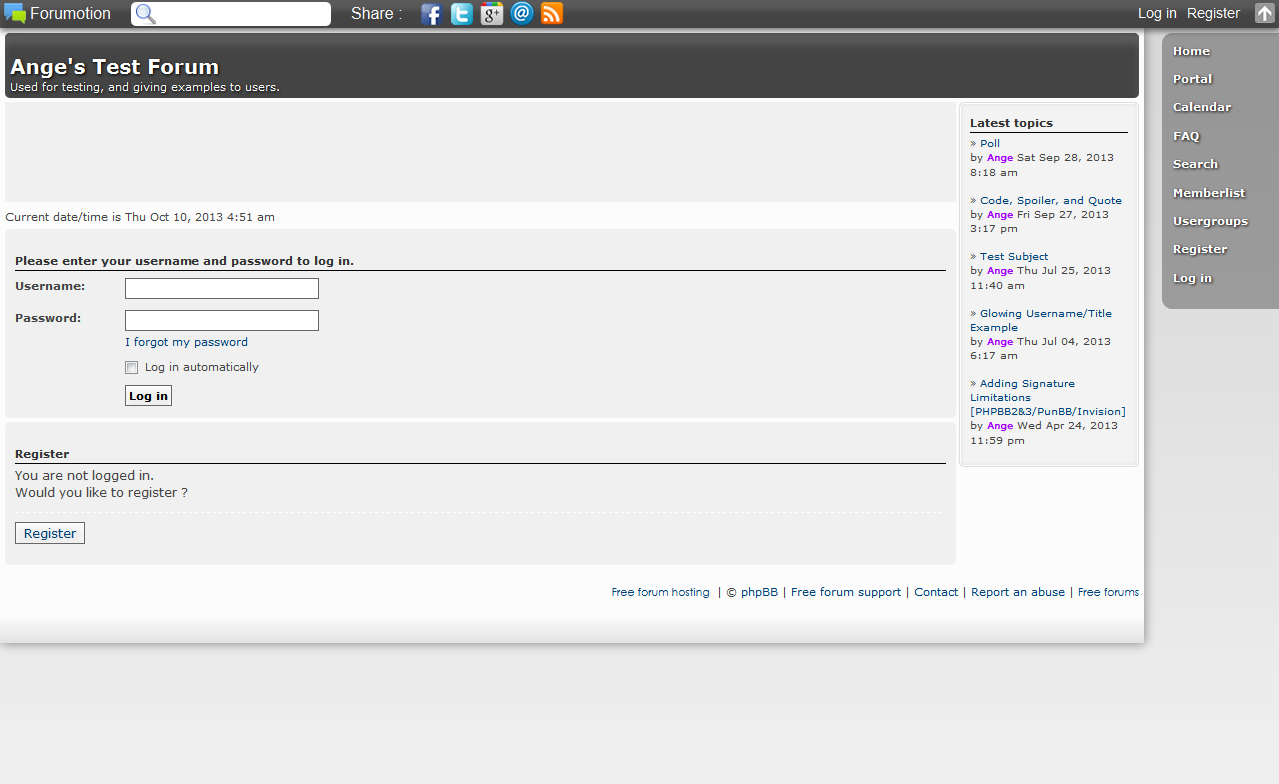 on Thu Oct 10, 2013 9:56 am
Message reputation : 100% (2 votes)
I like the navbar being on the right side.
on Thu Oct 10, 2013 5:35 pm
Message reputation : 100% (1 vote)
Me too! I had trouble deciding what to do with it's positioning though, since I had no one to ask, but I decided to make it fixed because its quicker to access.


Permissions in this forum:
You
cannot
reply to topics in this forum