on Sun Oct 13, 2013 5:11 am
Message reputation : 100% (2 votes)
Theme Name:
Sleek Problue
Version:
phpbb3
Demo:
http://en.hitskin.com/search-a-skin/sleek-problue-200922.htm
Description:
A sleek blue theme which features a vertical navigation bar.
This version of the vertical nav style for phpbb3 features a few fixes and additions from blanc. The navlinks were fixed so the hover effects will not apply to the profiles, the footer selectors were corrected, and a quick searchbar has been added to the vertical nav. If you have any feedback or comments I always appreciate them, thanks.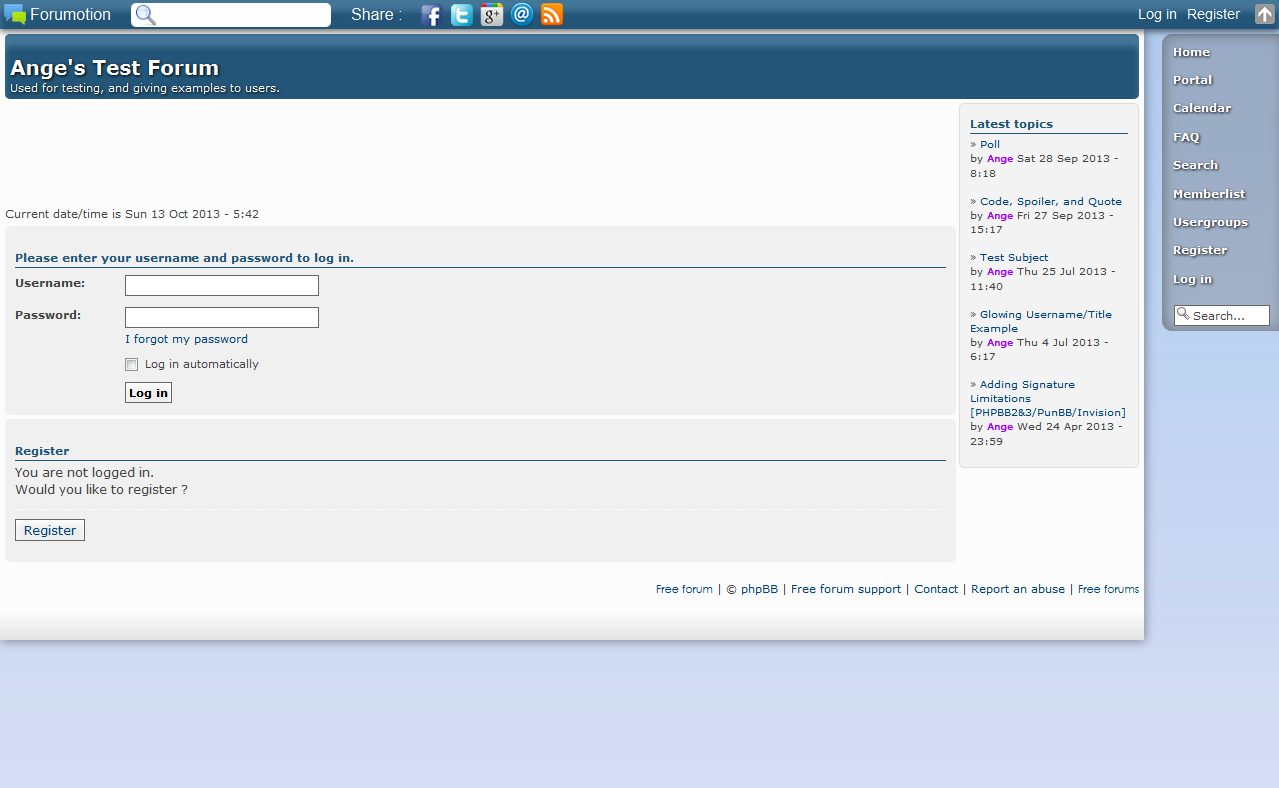 on Sun Oct 13, 2013 9:55 am
Message reputation : 100% (1 vote)
I like this improved version of the vertical navbar.
on Sun Oct 13, 2013 11:34 pm
Thanks, I will be posting a tuto for phpbb3 after I'm finished with it.
on Tue Jul 12, 2016 5:44 pm
I don't know but it's a bit off to see a vertical navbar. It just might be because I am not used to seeing a vertical one. I like the shade of blue used in this theme. It looks so professional, in my opinion.

Permissions in this forum:
You
cannot
reply to topics in this forum